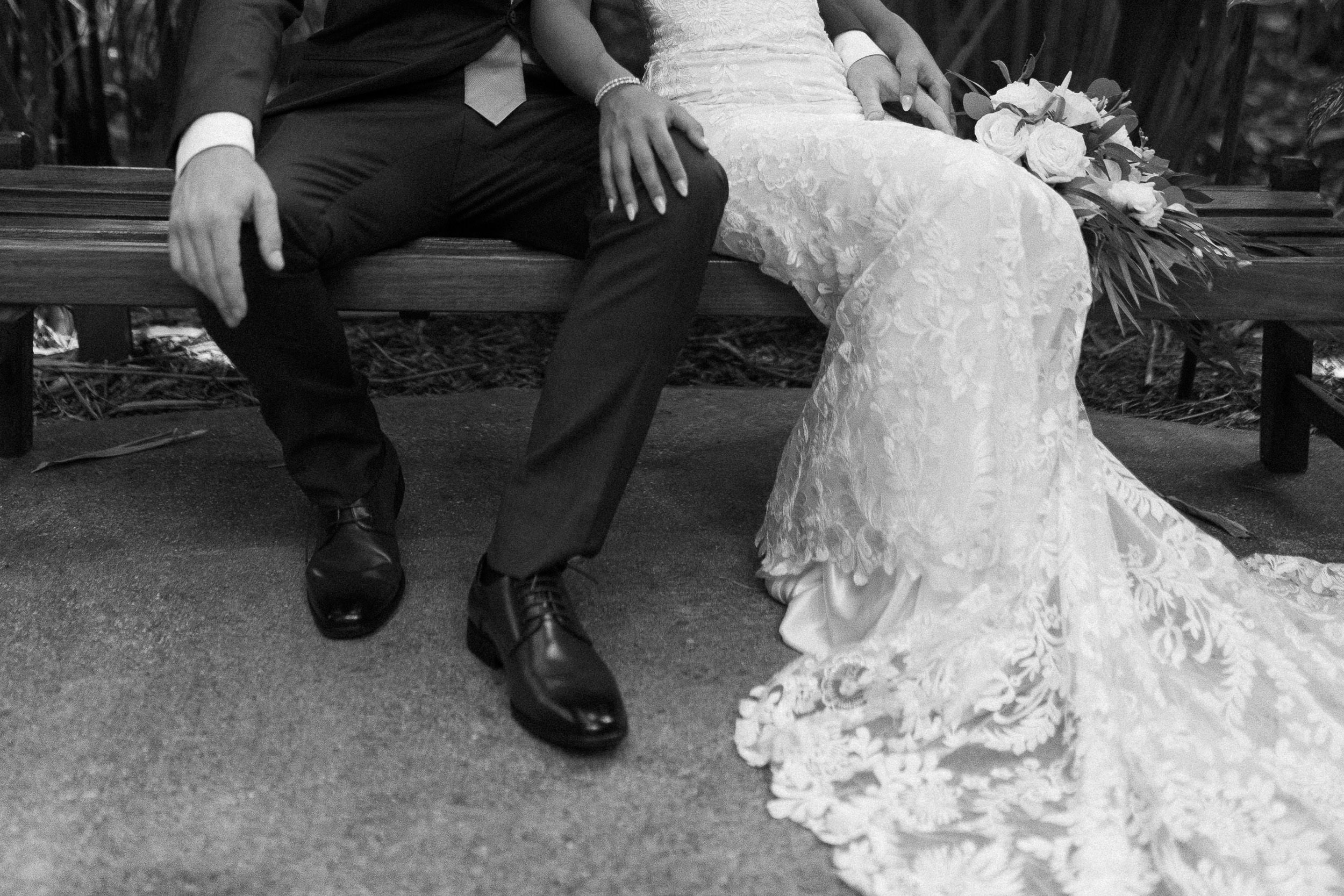 How do I reserve my date?
The signed contract and a non-refundable 25% retainer is all that's needed to secure your date! If you're ready to book or get more information, fill out our form!
Yes, we are! We have full liability insurance and can send a copy to your venue, if needed.
How do you deliver the final product?
Both films and photos are delivered online. We send you a downloadable link and a YouTube link for films and a private, downloadable online gallery for photos. We have a 5-6 week turnaround time before you receive these items.
1000000% YES. We love filming in new, exciting environments! We do need to charge for travel for weddings out-of-state or a 2-hour or longer drive from the Tampa Bay area.
Do you provide raw footage?
Yes and no, but mostly no. Raw footage is like a slice of bread, whereas your film is like three-cheese, garlic Texas toast. Raw footage is bland in color, doesn't have the best audio, and never 100% smooth. We film your wedding with the intention of creating a cinematic film and with the exception of your ceremony and toasts, we are hardly ever focusing on filming a flawless clip. However, we know there are some moments you might want raw footage of - your first look or the dance party, for example. In those cases, let us know and we'll see what we can do for you!
Are you licensed and certified to fly a drone?
YES. Please be sure that any photographer or videographer that you are hiring for your wedding who promises drone footage is licensed and certified! We are Part 107-certified by the Federal Aviation Administration and carry our license to every wedding. Keep in mind that if your venue is in close proximity to an airport, political building, or a National park, we may not be able to fly the drone. We also need to use our best judgement on weather conditions or other environmental factors, which may result in our inability to fly.
Can we pick our own songs for our film?
We license all of our music through a website called MusicBed. The majority of the songs on this website we have licenses to use for our wedding films. By default, we select songs from MusicBed that we believe best fit with your wedding, your personalities, and our footage. However, if you'd like more input, you're free to browse the MusicBed library yourselves and let us know if anything sticks out to you. We will give you our input on your selections and go from there!
Who will be the videographers/photographers on my wedding day?
Unless explicitly stated to you or an emergency/a physical inability, Jennifer and Scott are at every wedding and will always be the main shooters. Jennifer and Scott are the present for video-only weddings; Jennifer is at every photo-only wedding. If you've booked us for a film and photo package, Jennifer will be the lead photographer, Scott will be lead videographer, and we will have two team members assist us.
Will we meet before the wedding?
Yes, please! Whether it be for your engagement session or though phone/video call, meeting before your wedding day is always preferred. We get to know each other as people, talk about your wedding, your preferences, and discuss the overall J&S experience. Getting the opportunity to do this before your wedding makes our communication on your wedding day that much more comfortable!