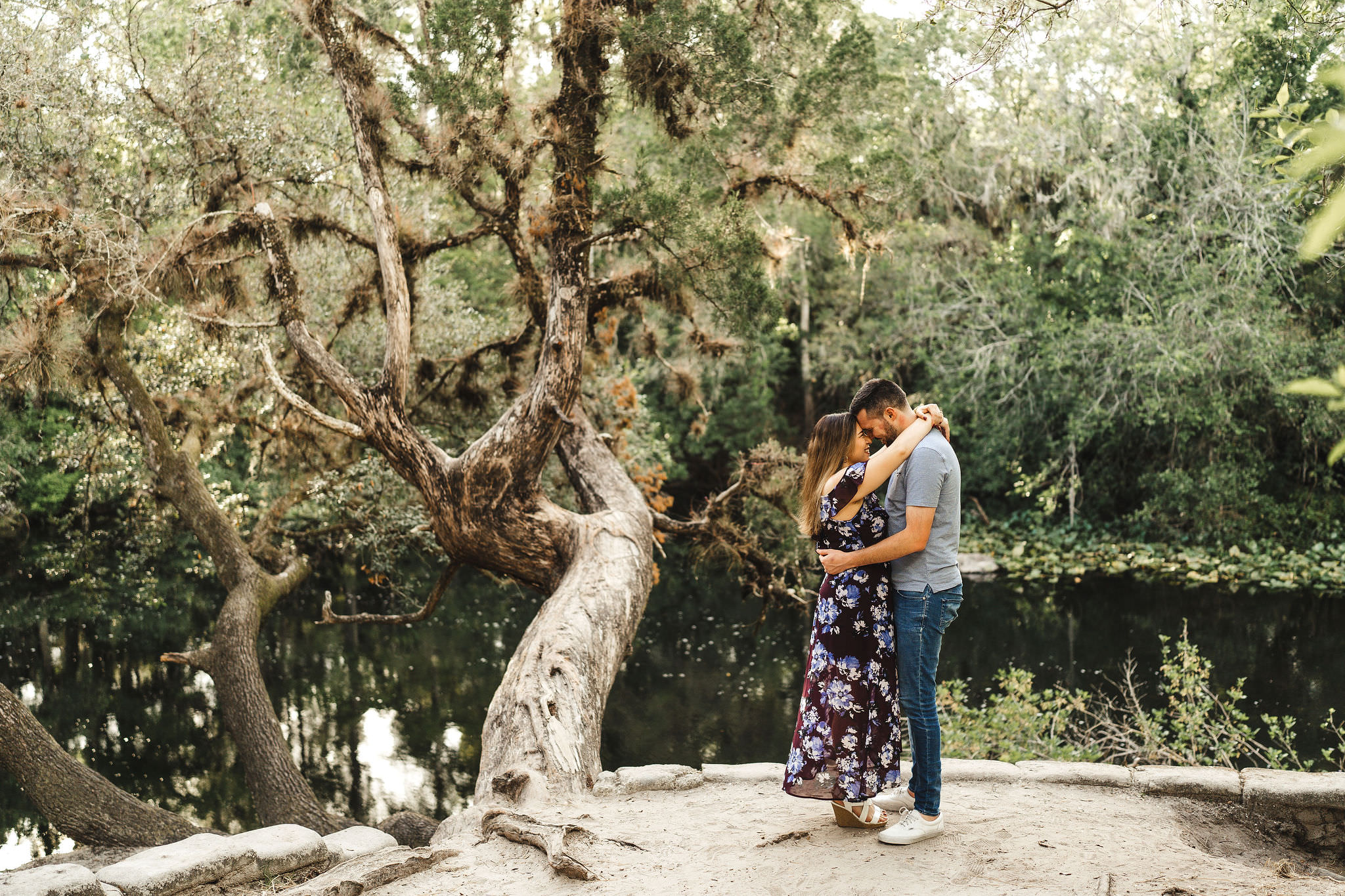 When we started planning Miranda & Derek's session with them, they sent us on wild ride of searching the internet when they mentioned "cottagecore." Cottagecore was something that we'd heard about before, but when we searched it we were in awe of how cool cottagecore could look.
"As a concept, it embraces a simpler, sustainable existence that is more harmonious with nature. Aesthetically, it's a nod to the traditional English countryside style, romantic and nostalgic."
We even gave a loose recommendation of an AirBnB that looked cottage-y as an option for their session. Although we don't live in a state with many cottage-style homes or locations, Hillsborough River State Park essentially gave the here's-all-the-cottagecore-vibes-minus-an-actual-cottage 😂
We love a funky tree 🌳 We're so glad Miranda & Derek chose a naturesque location for their session. They'll be getting married this October at The Orlo in Tampa which features a gorgeous historic house and ballroom, but not much nature. By choosing a contrasting location for the session, they'll have quality photos of themselves in different types of environments.
When posting some of their photos on Instagram, Miranda mentioned "Whenever we got our engagement pics back from J&S Media, I started crying because of the way Derek looks at me." -- We're crying!