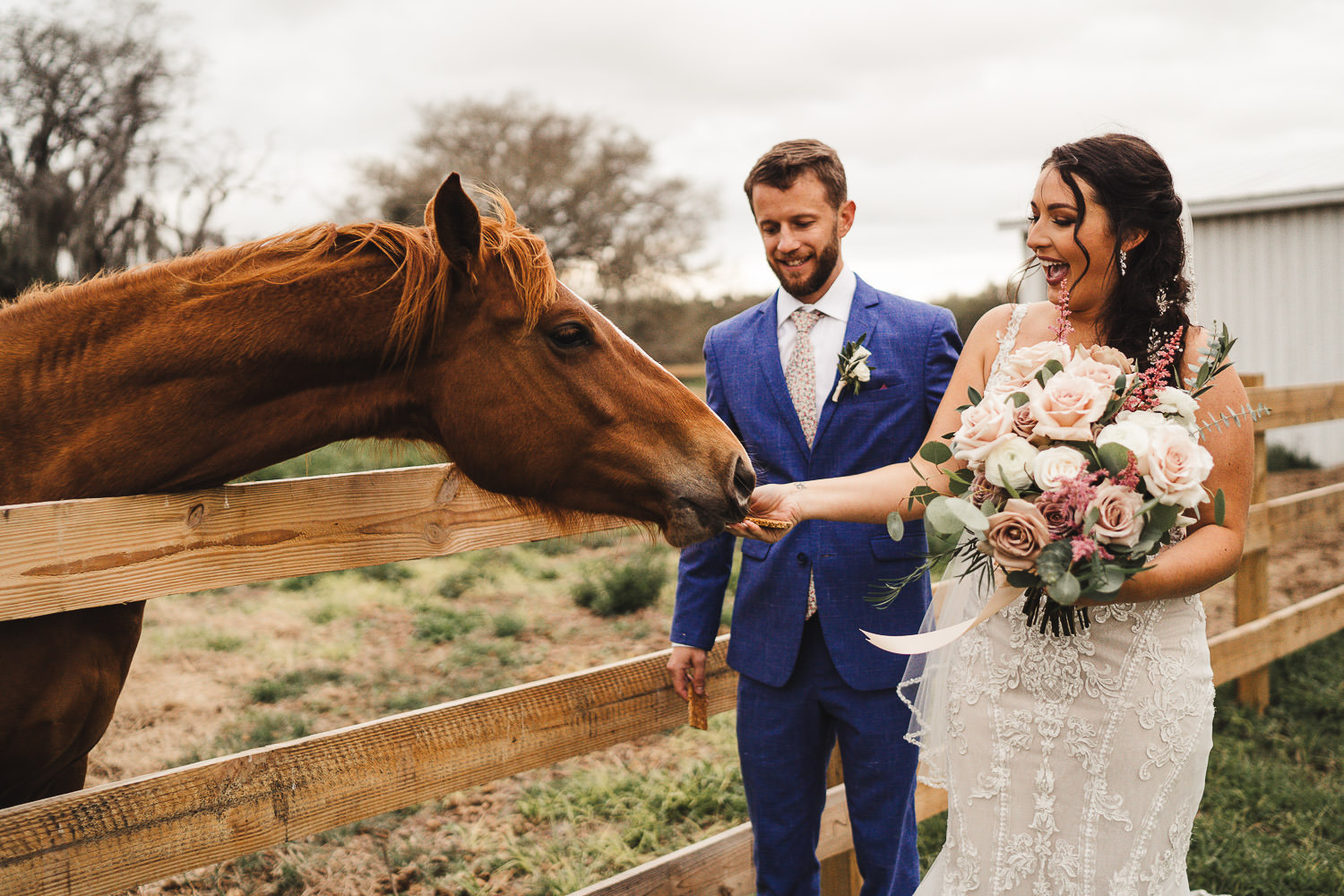 Our first time at Legacy Lanes! One of our favorite parts of the venue is how many different sites there are for different purposes! There are designated buildings/parts of the land dedicated to brides getting ready, grooms getting ready, ceremony, cocktail hour, and reception. Grooms often get left out and don't have nice getting-ready spaces compared to brides, but this venue is definitely an exception.
Love the personalization around the venue! The above tree was just one of many different ways they personalized the venue for their day.
Love the big tree backdrop to the ceremony space! Although the windy day was gorgeous, it also made their curtain arch blow into the officiant's face throughout the ceremony 😂
Their dog, Sophie!! She was so adorable with her floral necklace.
Fun fact: One of Brendan's groomsmen/brothers ripped his pants before these photos! All he did was bend over to pick up a drink off of the ground! It made some pretty funny photos, but we'll spare you from those ones.